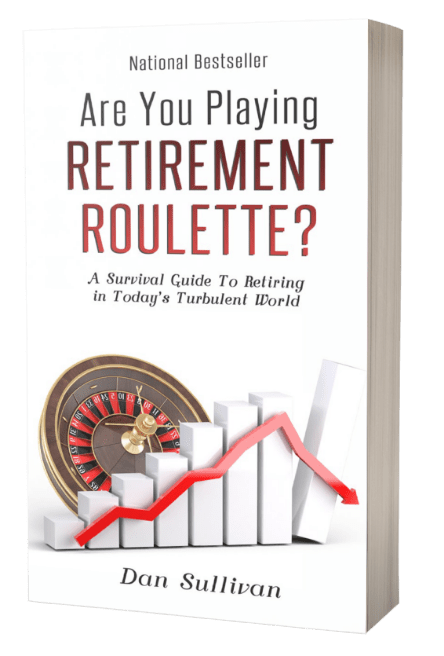 It's not how much you save; it's how much you keep.
Investing your hard-earned money in the stock market can feel a lot like gambling with your future financial security — but it doesn't have to. When you know how to manage your risk, put the odds in your favor and play the long game, you're much more likely to come out a winner. In his book, "Are You Playing Retirement Roulette?," Dan Sullivan addresses some of your most pressing retirement concerns, including:
Determining when and if you can afford to retire

How to mitigate unnecessary risk with your financial planning

The importance of preserving versus accumulating wealth
Download your free copy of Dan's book and start winning at retirement today!
Grow
Prepare for retirement by putting your
hard-earned assets to work.
Retirement Income Strategies
Wealth Management
Annuities
Investments
IRA/401(k) Rollovers
Preserve
Protect the assets that can help you live the retirement you've always imagined.
Asset Protection Strategies
Life Insurance
Tax-Efficient Strategies
Long-Term Care Strategies
Give
Provide for the people and causes you
care about the most.
We can also refer you to professionals who provide the following services:
Trusts  Probate  Charitable Giving  Estate Planning  Tax Planning
Ready to Take the Next Step?
For more information about any of our products and services, schedule a meeting today.
Or Give Us a Call At
774.847.9949